Resource & Information Links
Pavement Maintenance Prevention - REMAC, INC.
Serving Mid-Atlantic & South-Eastern Areas
Sharing resources is a great way to communicate information about Local, State, and Federal Organizations. We are proud to be a member of many of the organizations below:
Organization & Membership Links
American Public Works Association


The American Public Works Association is an international educational and professional association of public agencies, private sector companies, and individuals dedicated to providing high quality public works goods and services.

Restaurant Facility Management Association


The mission of RFMA is to advance industry awareness of restaurant facility management, while promoting professional and ethical standards to serve the customer with added value.

APWA is a 501(c)(3) charitable organization, incorporated in the state of Illinois.

National Utility Contractors Association


NUCA

has led the underground utility construction industry since 1964.

Seal Coating Manufacturers Association


The Asphalt Sealcoat Manufacturer's Association is a Non-Profit Trade Association dedicated to the principles of ethical and nondiscriminatory business practices in free enterprise, which is pledged to advance the best interests of o

National Pavement Contractors Association


One-stop source for locating pre-qualified professional contractors for all types of pavement-related services across the U.S.A.

Small Women and Minority-Owned Certified Member - (SWaM)


Did you know that Small, Women and Minority-owned businesses are the source of most new jobs in Virginia? Remac, Inc. is proud to be a certified member supporting SWaM.

Home Blue


Home Blue Contractor Network
Local Community Links of Interest
Our Maintenance Services
Our pavement maintenance prevention services include but are not limited to the following:
Pavement Maintenance Prevention
Crack Filling / Sealing
Patching / Pothole Repair
Seal Coating
Parking Lot Line Painting
Sign Installation
...more info
Proud Member of...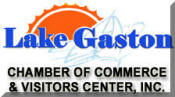 Lake Gaston Chamber of Commerce


American Publics Work Association


Restaurant Facility Management Association


National Utility Contractors Association


Asphalt Seal Coat Manufacturers Association


National Pavement Contractors Association


Department of Minority Business Enterprise - SWaM Certified
Stay Social